STEP 1
Click "General ophthalmologist appointment"
STEP 2
【Date selection】
You can make an appointment until 6 pm for today's ophthalmologist.
You can appointment at any time for tomorrow or later.
Please click "the appointment status" of your preferred date.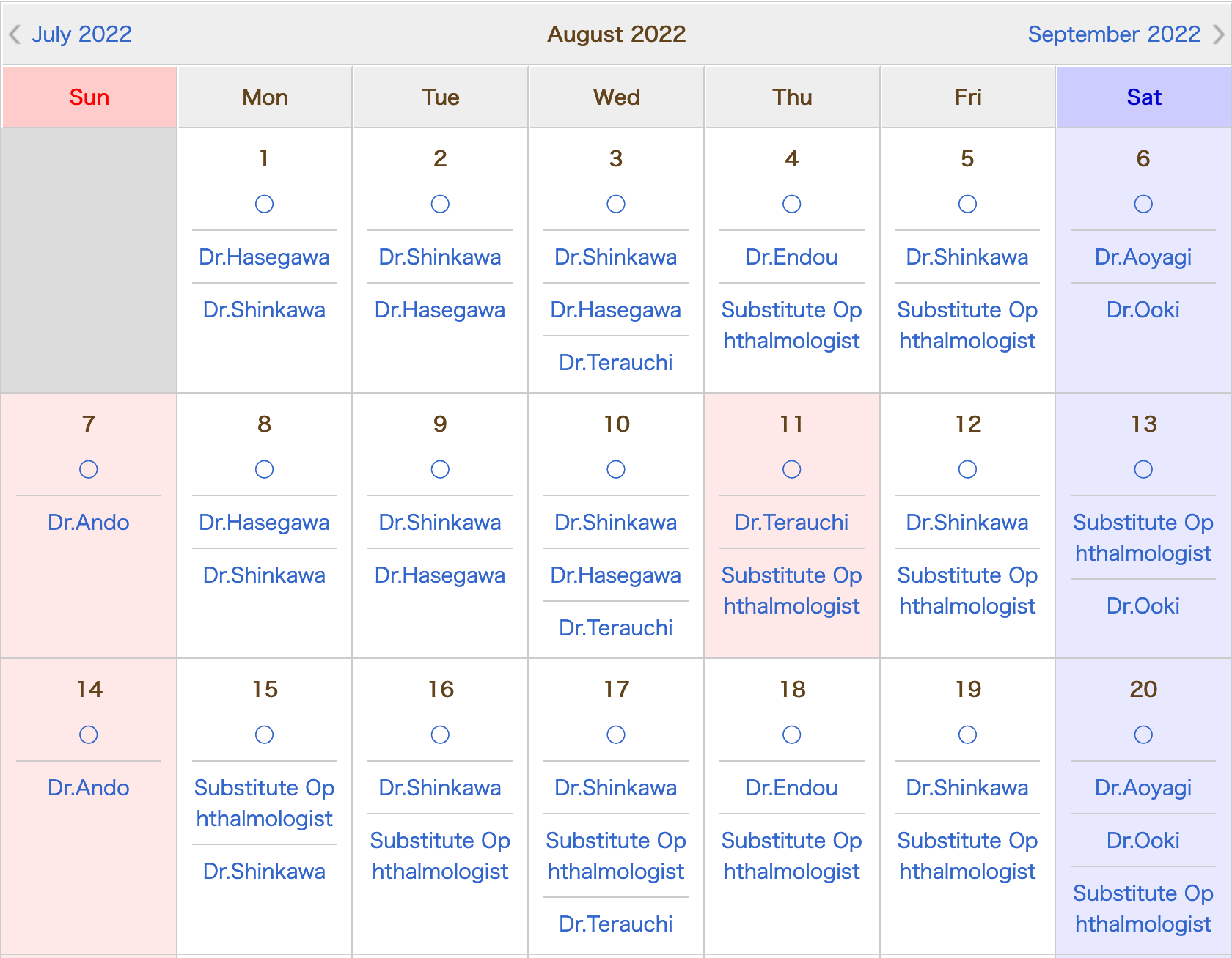 【Time selection】
Click your preferred date & time. We hope you select ◎ or ○. If you select △, there is a possibility that the consultation may be late. ■ is cataract surgery time.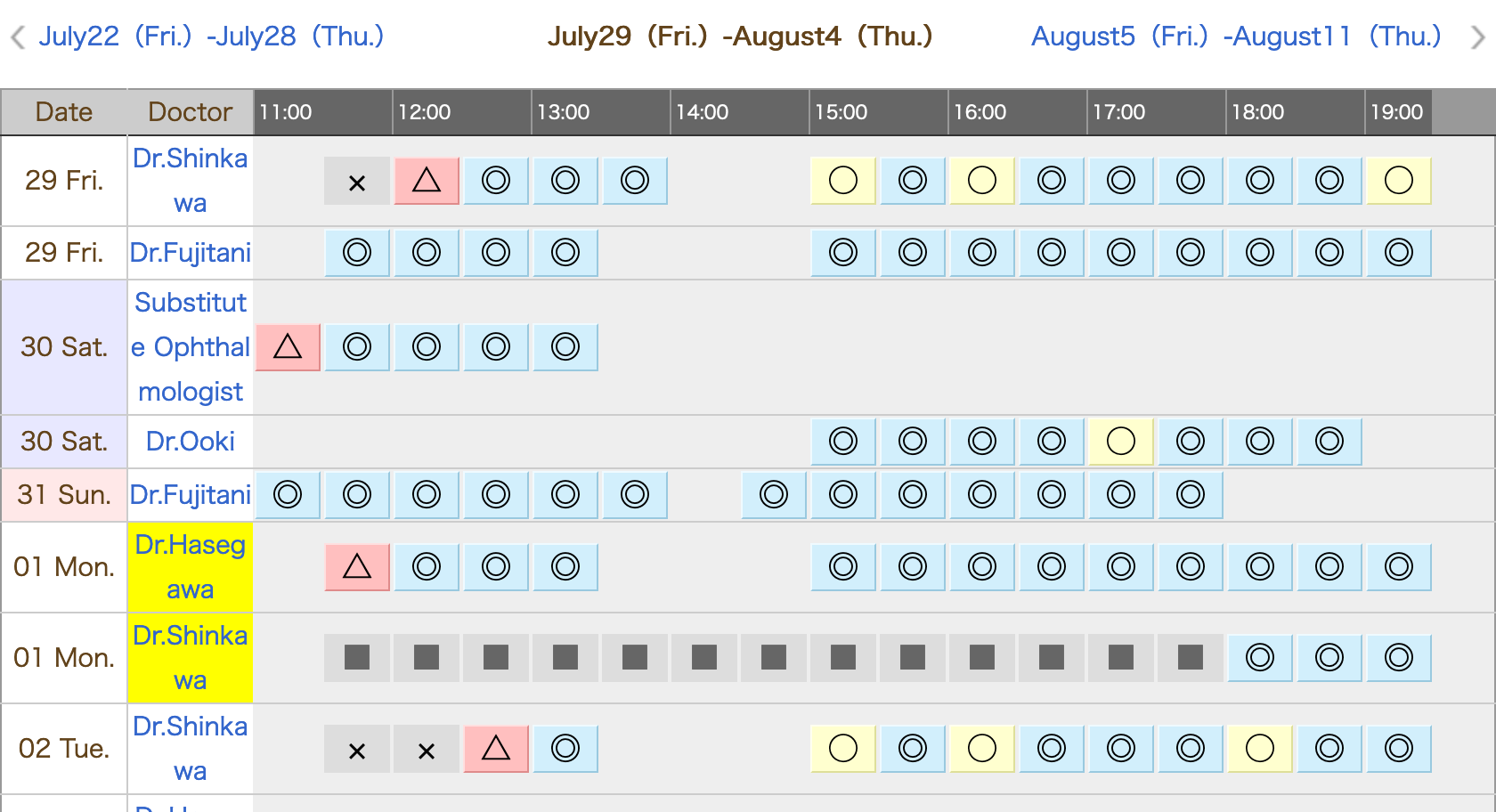 STEP 3
Please enter your e-mail address and click the submission button.

Soon after you click the submission button, you will find the page as follows.
The confirmation e-mail will be sent to your e-mail address in just a second.
If you didn't get the e-mail;
(1)Please check whether the e-mail address you typed was correct or not.
(2)Please check whether you received the e-mail as a spam by filter setting.
(3)Please try again using another e-mail address.
(4)Please make an appointment by phone.
STEP 4
After you click the URL on the confirmation e-mail, please enter your name (in alphabet), date of birth and other optional contents and click ""confirmation"" button.
You will find confirmation page.
<patient information page>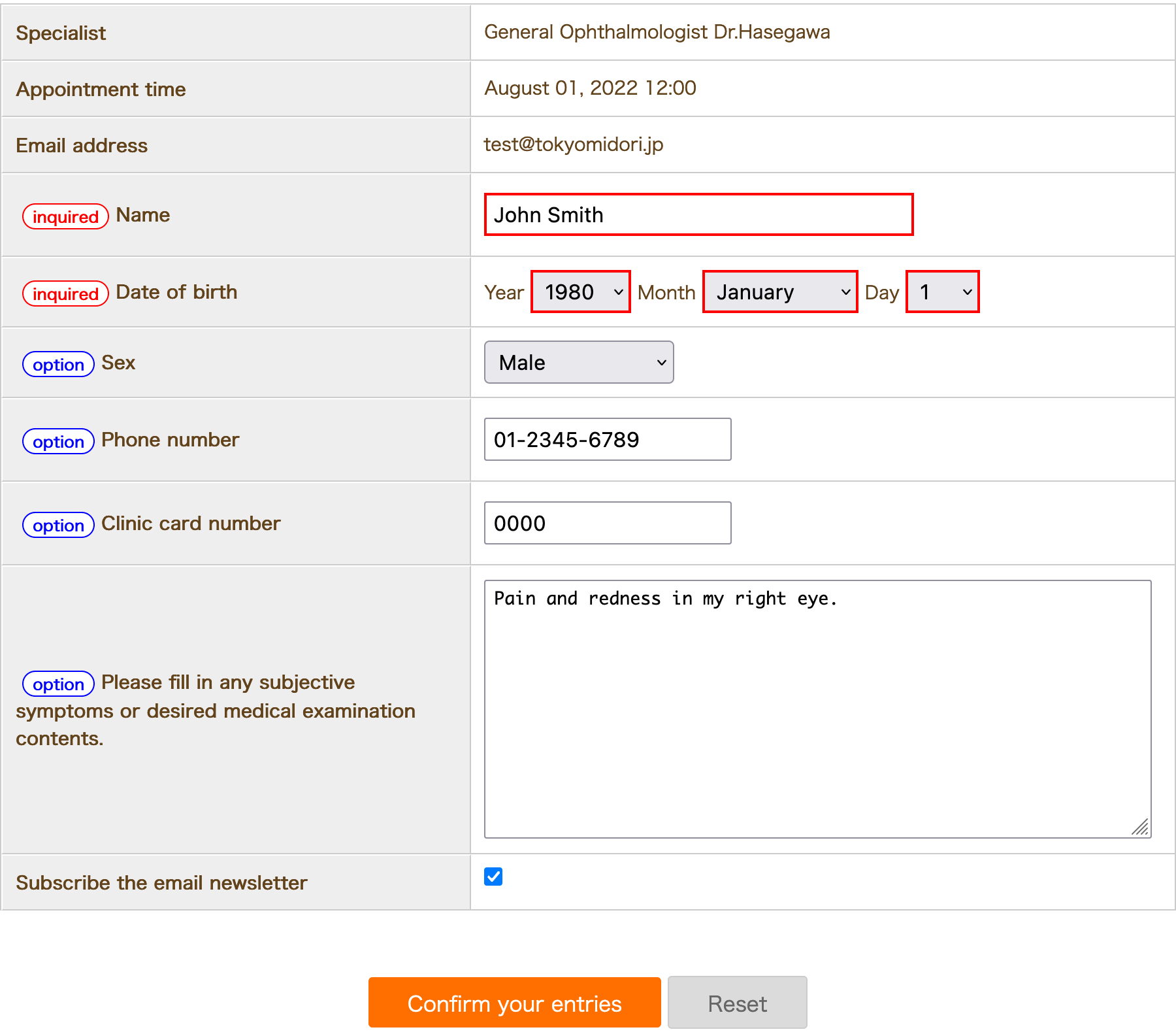 STEP 5
You will find confirmation of your personal information.
If you want to correct the content, please click "back" and enter the information again and click "confirmation".
<conformation page>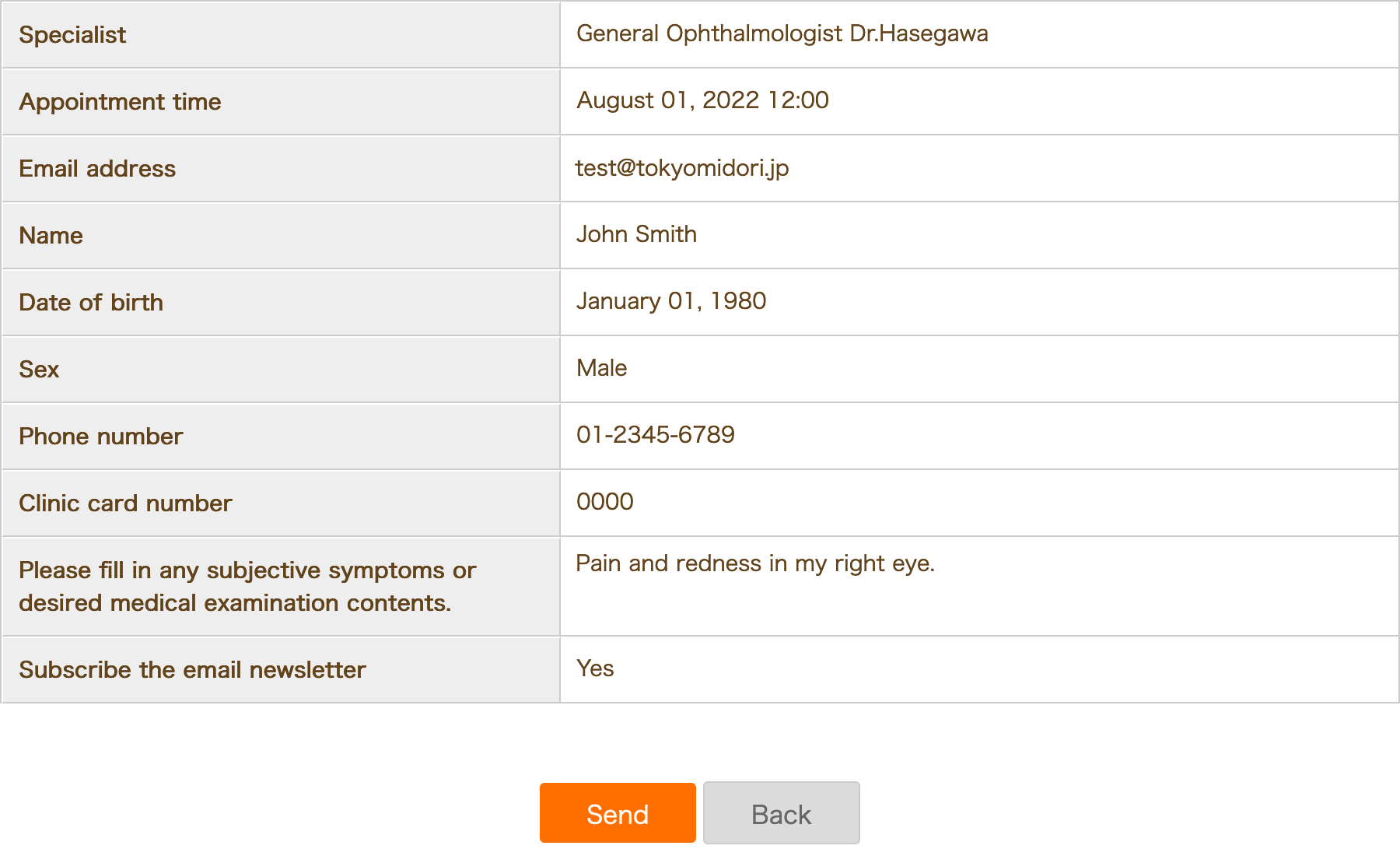 STEP 6
Your appointment is completed. An e-mail about the date and time of your appointment is sent.
We may call you to comfirm depending on the content of your appointment.