Regular Examination

Beginner
Once every three months.
Regular user
Once every three to six months.
Merit 1 ⇒ If you have an eye disease, you can find it quickly.
Doctors observe your eyes that are stained with a dye called fluorescein, using a special light.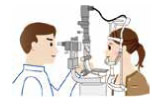 Typical eye disorder: Corneal epithelial disorder.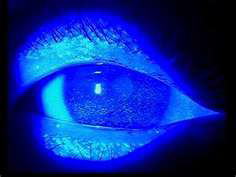 The outermost layer of the cornea is called epithelium. This epithelial disorder is the most common contact lens disease. Foreign object, dirty contact lens, and care products damage the epithelium, causing pain and redness. In serious cases, it can even lead to blindness.
Merit 2 ⇒ You can also get regular checkups for eye diseases.
If you have eye trouble like dry eye or eyestrain, you can get medicine while you come to clinic for checking up contact lens.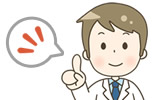 Merit 3 ⇒ If your vision changes, we can respond appropriately.
Even in adults, the vision and the shape of the cornea change with age. So you need to have regular checkups.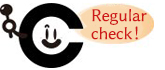 Merit 4 ⇒ You can check the condition of your contact lenses.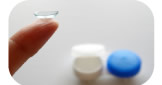 Merit 5 ⇒ If you come to a regular eye exam, you can try as many new lenses as you like without having to purchase them.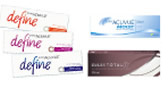 Merit 6 ⇒ You can solve any small concerns and unclearnesses about contact lenses.